Sterilization
In the wake of Covid-19, proper disinfection methods have become more important than ever. To this end, we are amplifying our already vigilant sterilization procedures.
All surfaces are cleaned several times daily and after any direct contact. Additionally, clothes and towels are laundered with great immediacy to reduce the spread of germs.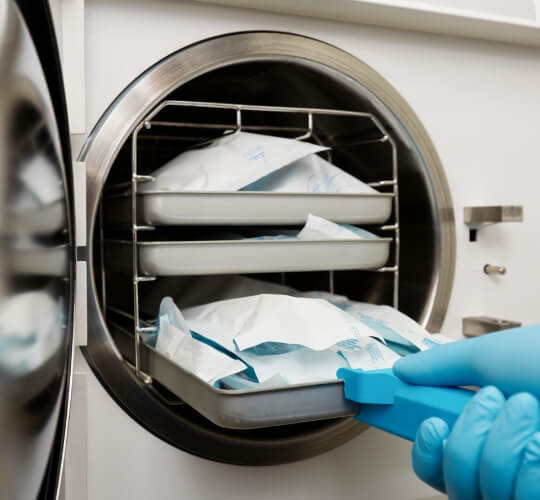 Safety & PPE
All staff are equipped with top-line personal protective equipment. This includes masks, gloves, gowns, and head coverings which are discarded after use.
We encourage residents to wear masks when receiving care and in public areas. Additionally, visitors are required to wear face masks throughout visitation and to follow careful social distancing.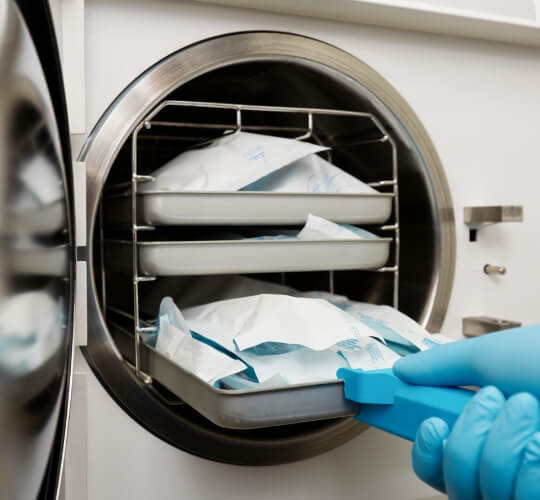 Compliance
With the evolving nature of Covid-19, we consider it our duty to meet and exceed the most current CDC and CMS guidelines.
Day to day operations have shifted to ensure compliance to all guidelines, while retaining focus on the quality of our residents' care.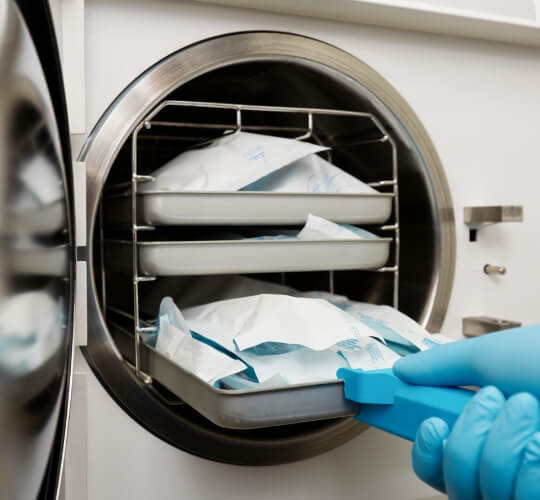 Telemedicine
Our remote health management system makes use of video conferencing to connect our team with leading specialists from a safe distance.
Telemedicine has also allowed immediate collaboration between premier doctors and our nursing staff particularly during evening hours and weekends.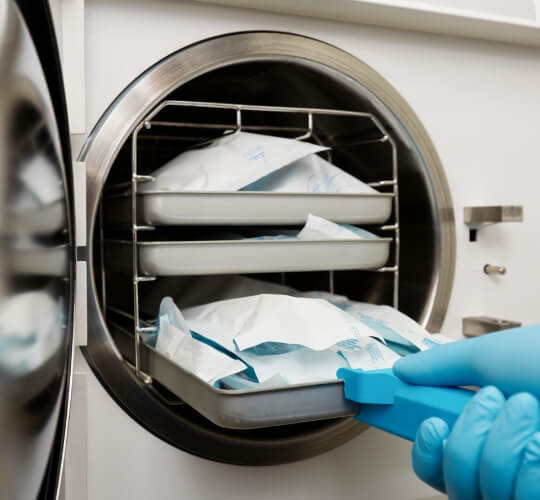 Infectious Disease Specialists
Under the guidance of our on-site infectious disease specialist, we have implemented new procedures and protocols targeted at keeping our residents safe.
We pride ourselves in maintaining the highest standards of hygiene, while ensuring that our residents are cared for with warmth and dignity.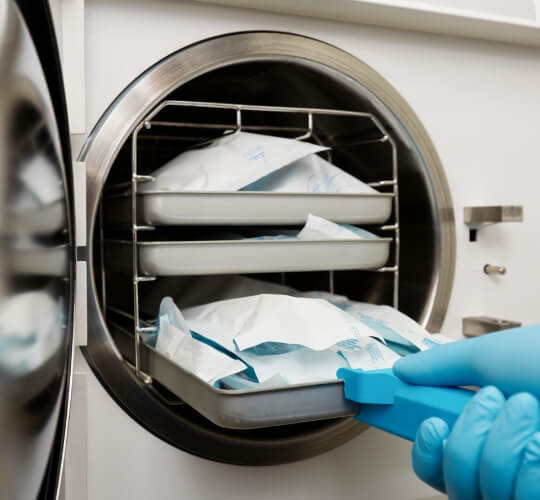 Screenings
In order to halt the spread of infection, all residents are screened at least three times daily.
All visitors and staff are carefully screened as well to ensure the safety of our vulnerable resident population.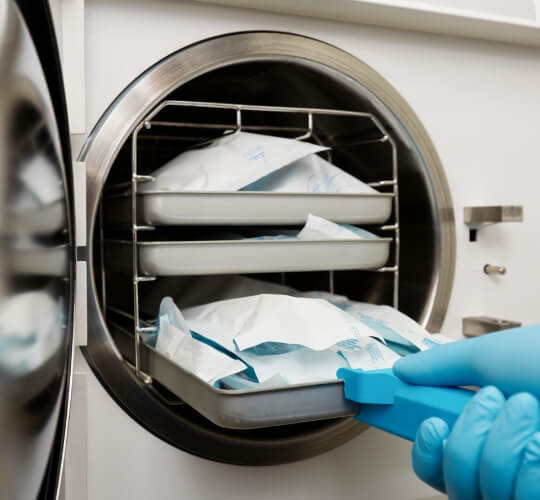 In-house Vaccination Clinic
Residents
Residents

All our residents are fully vaccinated with either the Pfizer or Moderna vaccine.
Our vaccination clinic is now administering booster shots to all residents and aims to promote the safety of our residents with convenience and efficiency.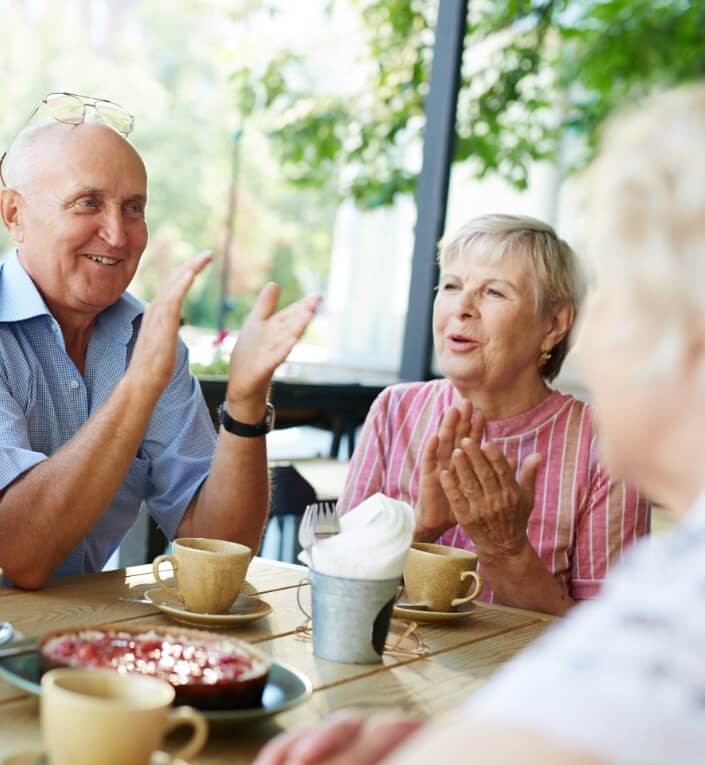 Staff
Staff

We are grateful to our employees for keeping residents safe through vaccinating.
While vaccinations are mandatory, we encourage and thank our staff for remaining up-to-date with their vaccines through the use of exciting incentives and bonuses.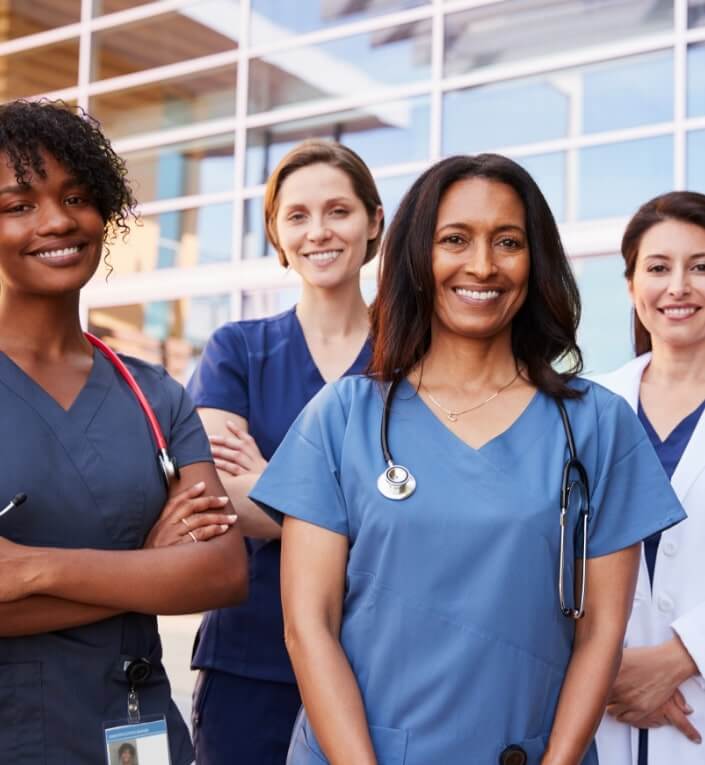 Visiting Policies
In these uncertain times, ensuring our patients' quality of life and emotional well-being is of paramount importance. Visitors are encouraged to visit their loved ones under our new, safe visitation protocols.
We strongly encourage all visitors to be fully vaccinated or have
tested for Covid within 3-5 days before visiting.
Upon arriving, visitors will be screened for signs of Covid-19. Regardless of vaccination status, entry will be denied for those with symptoms or visitors who have had close contact with COVID-19 in the prior 14 days.
Surgical masks are required and proper hand hygiene is strictly enforced.
Social distancing and outdoor visitation are greatly encouraged, even when the visitor and resident are fully vaccinated.

Visits can be held in our beautiful visitation space as well, or in the resident's room, provided that the roommate is vaccinated and not immunocompromised.
The facility must be notified if a visitor tests positive for COVID-19 and has visited the facility within 2 days of their positive result or onset of symptoms. This is necessary to ensure rapid contact tracing can be conducted to half the spread of infection.
For more information, please reach out to a staff member.
Connect from a distance

Schedule a Facetime call
For times when face-to-face contact is not viable, we encourage friends and
family to reach out to their loved ones through Facetime. Devices are available for
residents' use at any time, enabling social interaction and stimulation.
Request Facetime

Send a card
Is your loved one a resident of
Golden Hill?
Send joy and love with a card.
Start
Schedule a Facetime
Note: Calls must be scheduled at least 48 hours advance
Thanks!
Our residents concierge will be reaching out within the
next 1-2 business days to schedule
Okay
Thanks!
We'll print your card and deliver it to your loved one by tomorrow.
Okay