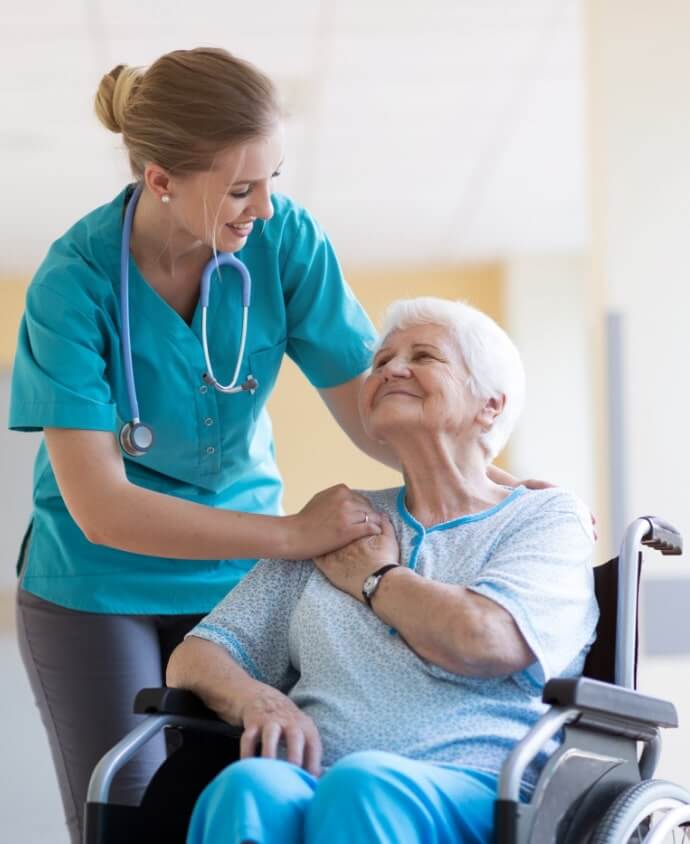 End of life with support and love
Our hospice care services guide residents and their families through the final stage of life. Golden Hill's hospice team focuses on the care and comfort of patients with serious illnesses who are approaching the end of life.

Our team of specially trained professionals- among them nurses, doctors, social workers, and spiritual advisors, work together to provide residents and their family with the support they need.
Nursing Visits
Social Work Visits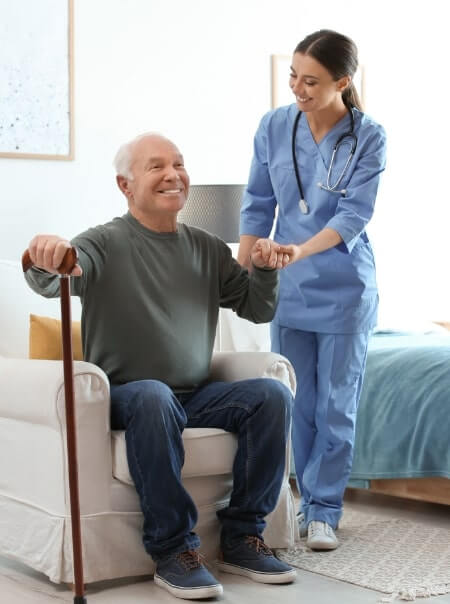 Nursing Visits
Great care is given to alleviate pain and minimize physical suffering.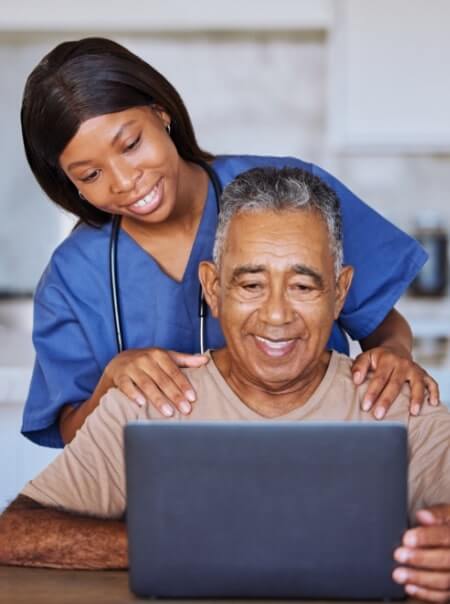 Social Work Visits
Our in-house social worker is available to assist both the resident and their families through coordinating community resources and providing emotional support.
Long-Term Living
Home Sweet Health
The Golden Hill Family strives to deliver exceptional care in a homelike setting with empathy and compassion. We treat our residents, their family, friends, and staff with dignity, kindness, benevolence, and respect to encourage a meaningful experience.
Our goal is to help our residents live as independently as possible while ensuring their every need is looked after. We encourage our residents to do as much as possible for themselves while a well-trained staff member is always available to assist with anything they might need or want.
Dementia/Memory Care
Ensuring dignity and quality of life
Learn more
Palliative Care
Addressing suffering beyond physical symptoms
Learn more
Here, Every Day is Golden
Within our comfortable and warm environment, residents at Golden Hill enjoy:
Beautiful and luxurious accommodations
Three delicious, healthy meals daily
Housekeeping, linen and laundry service
Active social programming and activities
+ More